5 Reasons You Should Pick Glasses Over Contacts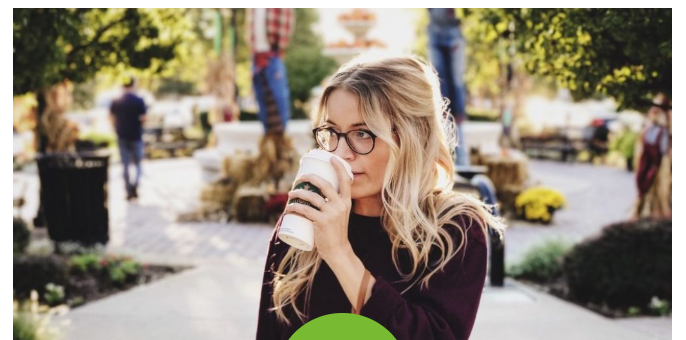 Contact lenses can be great for when you want to be free of your specs sometimes, but glasses have at times been relegated to a backup option. It's not that you shouldn't wear contacts, but that the joys of glasses can be overlooked, and it's about time we set that straight.
So, here's 5 reasons glasses are a fab choice and why you should consider picking them over contacts more often.
#1: The fashion factor

For too long glasses have been seen as nerdy or unattractive, if you have ever been teased at school for your specs you know what I mean. But the reality is that glasses can be the ultimate practical accessory. Not only do they help you see clearly, they can add that sophisticated finishing touch to your outfit, especially if you can coordinate different pairs to your look.
Celebrities like Demi Lovato, Lucy Hale and Shay Mitchell show us how it's done and wear their specs as a central part of their look. Whether you want a simple pair of specs to wear with everything or an extravagant pair to steal the spotlight, glasses are so much more than geek chic.
#2: Hassle free
Glasses come with none of the hassle associated with wearing contacts. So long as you get your eyes checked regularly (you should for contacts too) one pair of glasses can last years. They're simple to clean, simple to wear and you don't have to panic as much if you fall asleep in them! Just chuck you favourite pair on at the start of the day and you're good to go.
#3: No risk of infection
If you've ever worn contacts you know of the many warnings given to you by your optician, to make sure you keep them clean, don't wear them too long and be careful not to get anything in your eye if you can help it. This isn't always easy if you've got a busy life or work long hours, taking contacts out after 12 hours can be tricky. Making sure you maintain good eye hygiene and keep your contact lens case clean is fairly straight forward, but giving your specs a quick clean when needed is even easier. With glasses, there's no need to worry about getting makeup in your eye, irritation from allergies affecting your contacts or wearing them for too long. If you're looking for simplicity glasses are the way to go.
#4: Lower cost
With our £29.95 range, glasses are definitely the most budget-friendly option. One pair of specs can last years and at £29.95 a pop you could get several for the same price as a years supply of daily contact lenses.
#5: Mix up your style
There are so many different styles of glasses to choose from you're bound to find your dream pair. But why stop at one classic pair when you could also grab different styles and colours for different days? Maybe you want to channel your inner Marilyn Monroe with some cat-eye frames. Or work the latest trends with some aviator or round frames. With glasses, you can completely change your style daily just by switching up your specs, who doesn't love that?