Why you should #LoveYourEyes this World Sight Day
Created for Superdrug Glasses Online by Elena Chow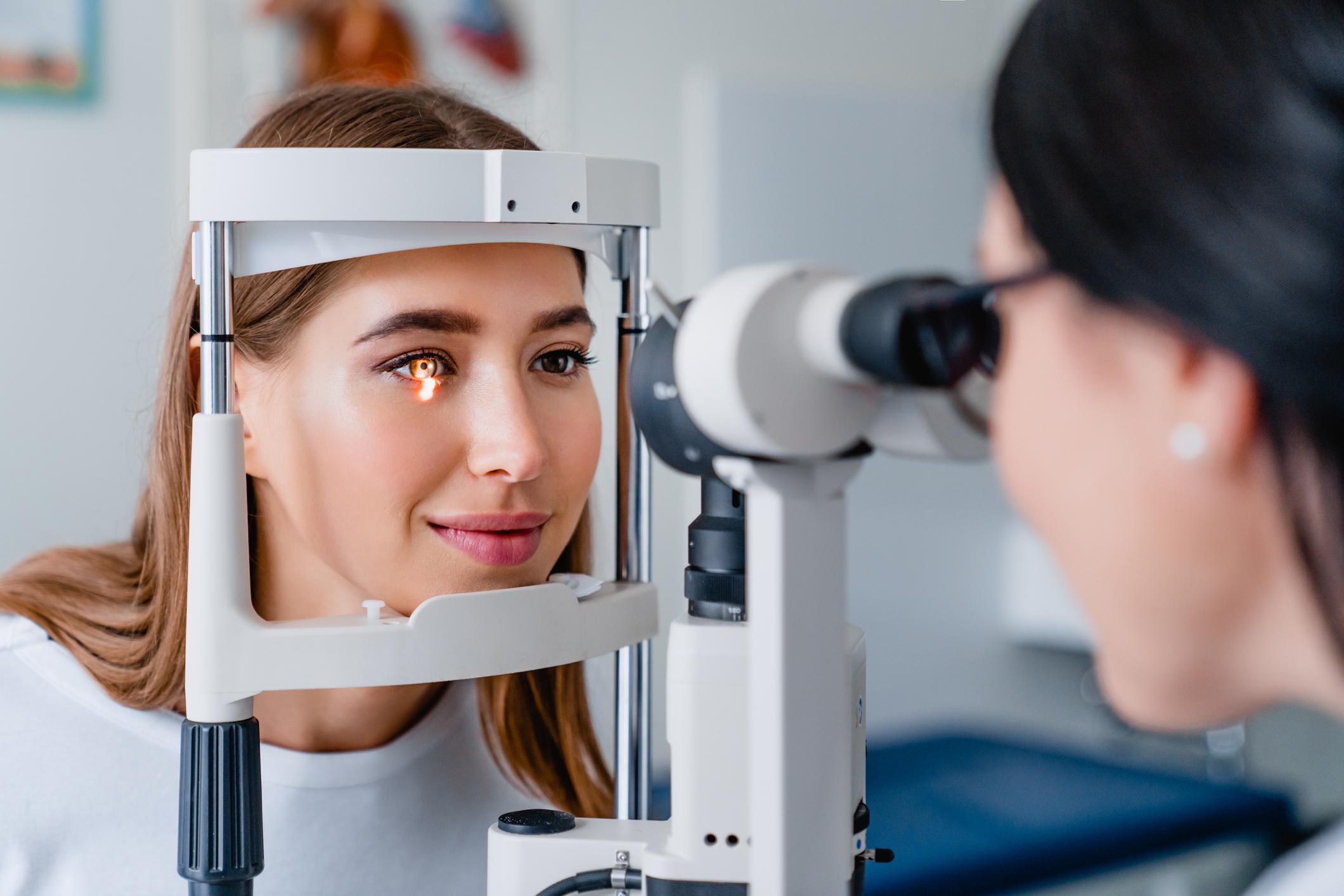 Spotted #LoveYourEyes trending and wondering if it's the latest chart topper? You're not alone! But, look closely and you'll see that the hashtag – part of this year's World Sight Day's campaign – acts as a much-needed reminder to make our eyes a priority. Here's why…
When is World Sight Day?
This year World Sight Day, run by the International Agency for the Prevention of Blindness (IAPB) lands on October 14th. With the aim to get 1 million people globally in the optometrist's chair for a sight test, it's the reminder we all need to put more thought into our eye care. So, that letter that you stuck to the calendar months ago… it's time to give your local optometrist a call!
Why do you need a health check for your eyes?
Our peepers are often taken for granted. That is until, something goes wrong. Maybe things get a bit blurrier. Or a sudden twitchy-eye pulse comes on after a tough week at work. But, looking after our eyes shouldn't solely be a reactive measure.
It's reported that globally "at least 1 billion people have a vision impairment that could have been prevented or has yet to be addressed". And that's just the beginning. Did you know that 90% of vision loss could have been prevented?
But, how can you prevent something that can't be foreseen? With an all-knowing, eye test, of course.
What happens in an eye test?
Eye tests are for everyone. Not just existing spec wearers. Or contact lens devotees. E-v-e-r-y-o-n-e. Because in an eye test, not only is your sight tested to identify changes to your vision but also the health of your eyes.
From spotting early symptoms of glaucoma and diabetes to checking the health of your corneas (which is super important for contact lens wearers), most sight tests go much further than simply reading teeny tiny letters like you remember from your school days.
Always check with your eye test provider to see what's included in your eye test exam as technology and methods vary from place to place. You may be surprised to find that your local optometrist will be able to tell what kind of lifestyle you enjoy all from a digital scan of your eyes. Well, the eyes are the window to your soul and all that…
What doesn't happen in an eye test?
If you're experiencing symptoms like pain, swelling, and redness, or you've had an eye-related injury or sudden blurring/vision loss, you'll need to seek out urgent eye care attention. Get immediate advice from your GP, by calling 111 or speaking to an eye specialist.
How often should you have an eye test?
NHS England recommends that "you should have your eyes tested every 2 years (more often if advised by your ophthalmic practitioner or optometrist).
Because our eyes don't hurt if there's an underlying issue, regular check-ins are the only way to monitor any significant changes – whether you have vision loss or not. And of course, if something feels a bit off, don't wait until your routine check-up – get booked in sooner.
Got an up-to-date prescription?
Find flattering frames this way…Superdrug Glasses Online