Fabulous Festival Essentials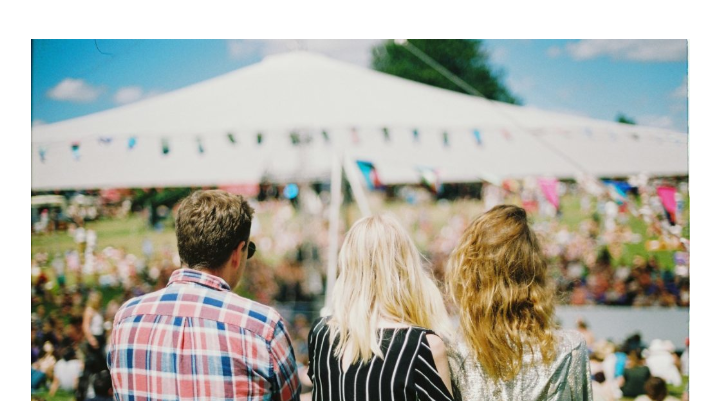 Festival season is here and if you've got tickets this summer, there are some essential items you can't afford to miss.
Once you've packed your tent, wellies and classic waterproof poncho make sure you save some room for the items on this list for an effortlessly fun weekend of music!
Mirrored Shades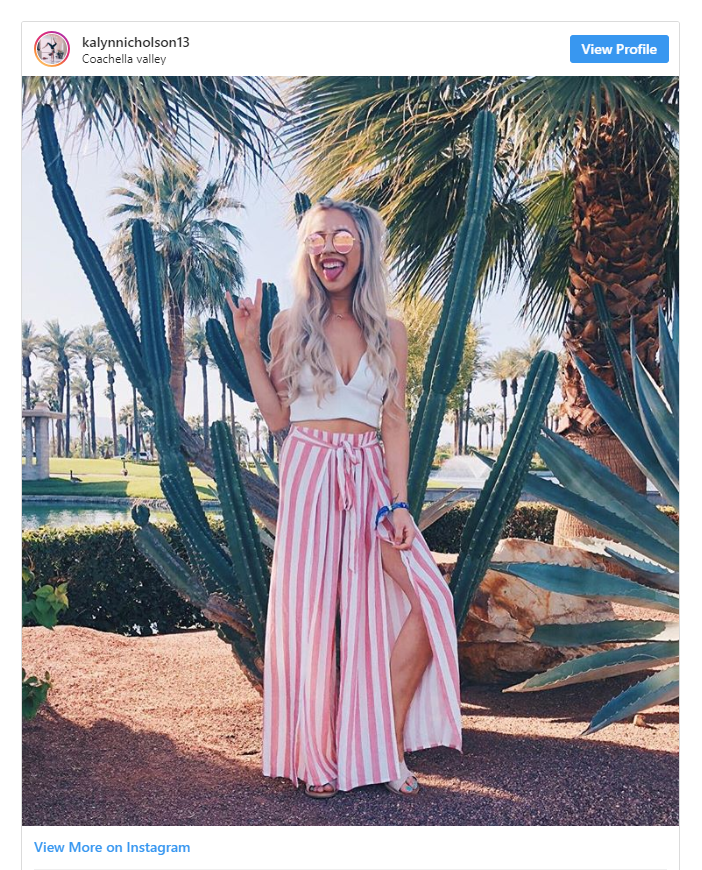 While Sunglasses might be a given for a summer weekend, does it get any sassier than mirrored lenses? Seen on every celeb in the book for the past year- and our fave Love Island contestants- mirrored lenses are never not cool.
This summer, it's all about the round shades with pretty reflective lenses to add a bit of dazzle to your outfit and brighten up the 'gram. Plus, now you can get your hands-on prescription lenses with a mirrored tint - now that's living the dream.
Don't just think a glasses frame is for prescription lenses, don't let that fool you, they can be transformed into some fab summer-ready shades by adding mirrored lenses. To rock Kalyn's look, pair a frame with mirrored lenses, with or without prescription. Don't forget to pack a case for your sunnies (included with any frame order) to keep them safe and sound.
Dry Shampoo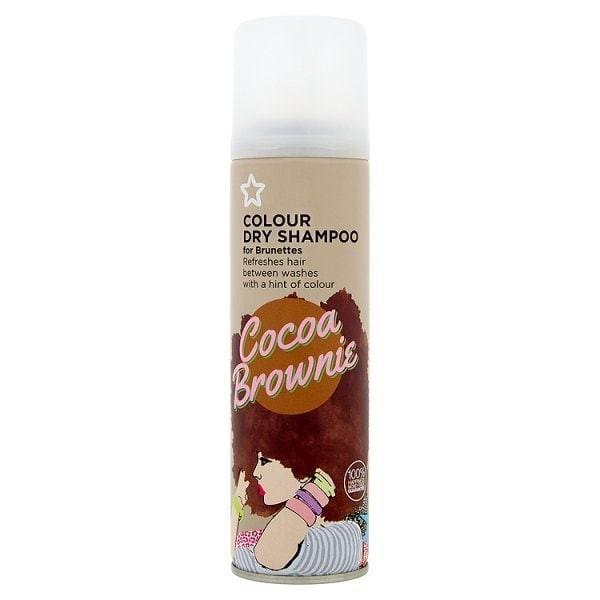 Superdrug Dry Shampoo Cocoa Brownie
Dry shampoo is a must have to keep your locks fresh no matter how much dancing you do, but it can leave you with powdery roots. Avoid the struggle and up your hair game with the Superdrug Dry Shampoo Cocoa Brownie (also available for blonde hair) to give your roots a spruce throughout the weekend.
Eye Drops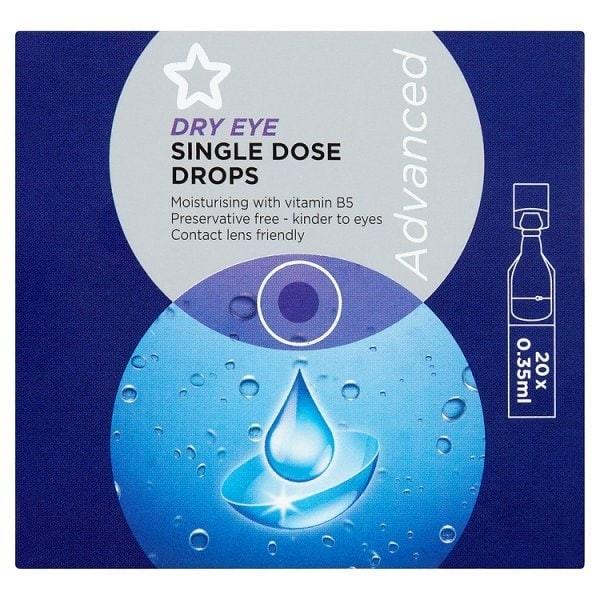 Superdrug Single Dose Drops 20
Being out in the festival fields during the summer can be a nightmare for sensitive or allergy-prone eyes. It's vital that any eye solutions are kept clean to avoid infection so if you were considering taking your contacts, it might be best to stick to specs instead. If you struggle with dry eyes or hayfever, the irritation they can cause can put a real dampener on your weekend.
Rather than packing a bottle of eye drops which can easily get dirty when you're camping out, instead, go for single use options like the Superdrug Single Dose Drops 20. Just grab as many as you need to save room in your bag and just grab one when you need some soothing relief for tired, irritated eyes.
Hair Chalk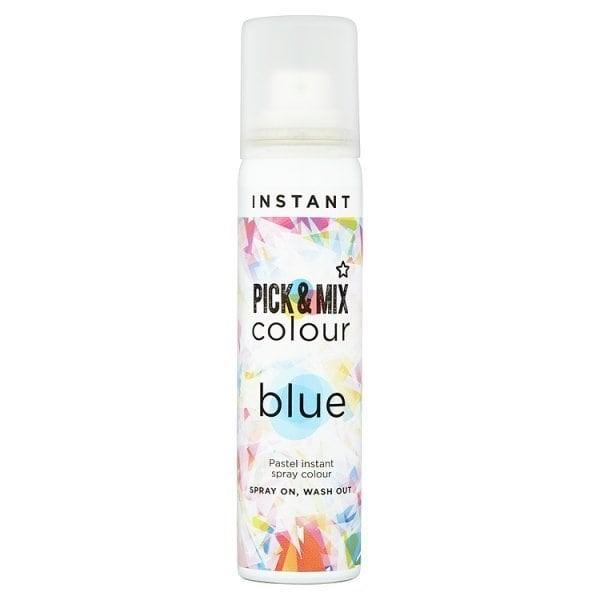 Superdrug Pick & Mix Spray Hair Chalk Blue
Festival style is all about bold colours and festival hair is no exception. Get colourful locks without the commitment with Superdrug Pick & Mix Spray Hair Chalk!
Go for all over colour, ombre or highlights in your favourite colour or combine as many as you like for serious mermaid hair goals. Then, once the weekend is over just wash the colour out to reveal your natural locks.
Setting Spray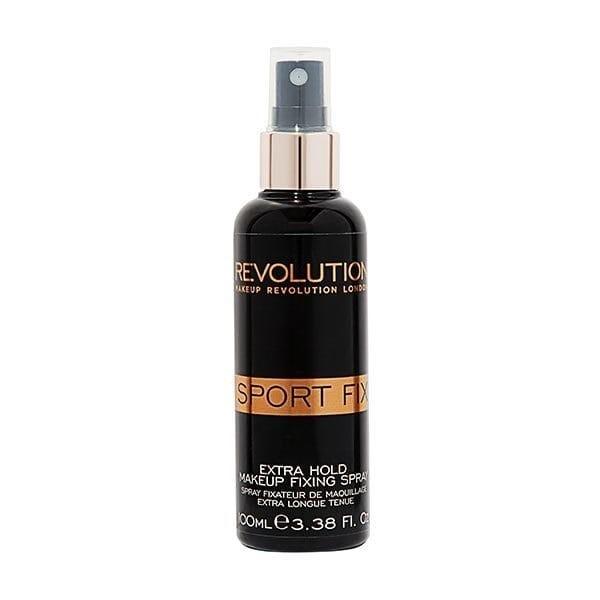 Revolution Sport Fix Spray
If you think a long weekend at a festival isn't a workout, just wait until you make it to the dance tent! Days of dancing to your favourite bands- and some new faves- will have your make-up disappearing in no time. Whether you have acne-prone skin or want to let loose and dance the night away, no one will get to enjoy that banging highlight if you don't set it with the right products.
The Revolution Sport Fix Spray is great at holding your makeup in place through the sweatiest of workouts- perfect for a weekend of music. Pair it with a primer to lock your look down and if you're prone to oily skin, pack some Superdrug Deep Action Mattifying shine control papers for touch-ups.
Don't forget:
Here are some more key essentials to add to your list;
Mouthwash– while you're packing your toothbrush and toothpaste, throw in some mouthwash too. A mini bottle should last you all weekend and it's ideal for freshening your breath in a snap.
Hand sanitizer– washing your hands can be a struggle at a festival.
Sun Spray– you never know what the weather will be like at a festival but there'll probably be some sunny days. Don't' forget your sun spray to keep your skin safe, and go for an aerosol option for easy application.
Face wipes– essential for feeling fresh at the end of a long day.
Which festival are you headed off to this summer? What are your festival must-haves?