Spring Style Spec-Tacular: Pretty Pastels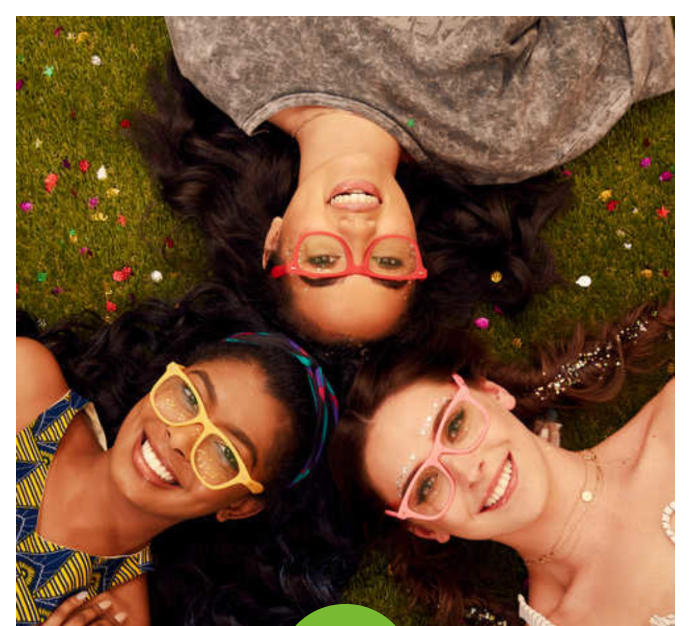 Spring has finally arrived, and after that seemingly endless winter, we couldn't be more ready for it! Think longer days, spring blooms, pedicures and finally being able to whip out your favourite flip-flops.
Ditch the drab winter colours in favour of some upbeat spring pastels to give an instant lift to your look and bring on those warmer days. Here's our run-down of the best frames for this season for every budget and style.
For the dreamiest bargain frames around check out our website. There's plenty of options to choose from and if you're looking to add a touch of spring to your look, there's bound to be one for you.

A classic square frame is anything but basic. The design suits most face shapes and the size will comfortably fit most faces without being too big or too small. Choosing a frame with a rubberized coating is ideal for keeping the frame comfortably in place all day long, whether you're dashing to catch the bus or getting your zen on at hot yoga, these types of specs are going nowhere.

If you're looking for a way to hop on the spring pastel vibe without going for anything too bold, how about trying a frame with a subtle touch of colour.

Round frames are great for taking your specs from functional to fashionable and frames with nose pads help raise the frame away from your face – perfectly preserving that killer eyeliner you've been working on all morning. Plus, the nose pads are easily adjustable, so you'll always have the perfect fit. You'll be giving the Easter bunny some season-appropriate competition.

Another oh-so-wearable option for channelling the spring-pastel trend without too much commitment is a frame with just a touch of colour. Add a bit more fun to your look without being too bold, making them ideal for anyone looking to switch up their look with a low-maintenance frame.

A pink frame would be gorgeous all year round, but especially fab for spring! A peachy pastel shade would suit any skin tone.
And a cat-eye shape brings a natural lift to the face and, as an added bonus, helps show off your glowy spring/summer skin. Highlight and dewy skin are set to be major trends this summer and who doesn't love sun-kissed cheeks? Don't hide it away under dark, bulky frames, show off that hard-earned radiance.
Now that winter is finally behind us, which pretty pastel frames will you be adding to your wardrobe?
Looking for more eyewear inspo? Check out this post on YouTube extraordinaire Tanya Burr's Holiday Glam!