The Hottest Holiday Style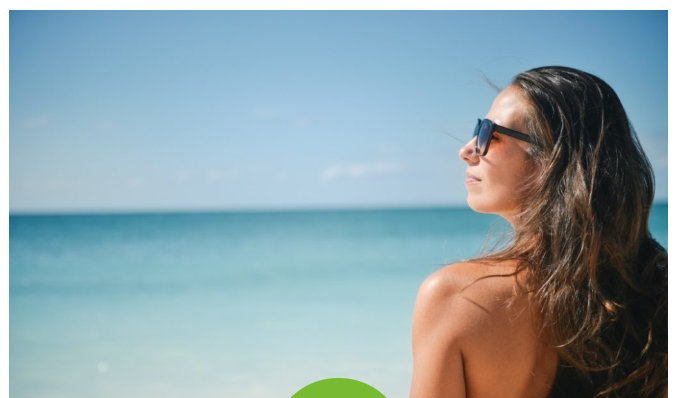 If you're dreaming of a summer getaway, you're not alone. As the weather begins to warm up and the days get longer, it's hard not to think about lounging by the pool, coconut water in hand, working up a tan.
If you've got a trip planned you have the perfect excuse to pick up some new pieces for your wardrobe, think swimwear, floaty dresses and of course, sunglasses! So, without further ado here's some wardrobe inspiration for your next summer holiday, ideal for showing off on your Instagram feed and making everyone in the office wild with envy.
Poolside Beauty
Wherever you're off to, if there's a pool, you've got to get in some lounge time. Claim a sunbed, don your favourite bikini and soak up some sun for a while. Pair a bikini with some glitzy sandals to add a bit of bejewelled detail to your look without those awkward necklace tan lines. If you're not a fan of sarongs switch it for a cover up or a light floaty dress to protect your skin from the sun when you're not quite ready to go back inside. Of course, don't forget a good sized bag filled with suntan lotion and a good book to keep you entertained.
Try a colourful frame to match and tie in nicely with your bikini. A classic frame shape suits most face shapes and choosing the right frame size is just right for avoiding odd tan lines. Try a cute shade of green, this is perfect for adding a bit of brightness to your look without being over the top and would look great with any neutral outfit or to pick out any green/blue tones.

Day Time Exploring
If you've got some sights to see and some exploring to do on your next trip off the shoulder tops and dresses are a huge trend which is great if you're working on some bronzed shoulders. Some simple strappy sandals and a cute little backpack make it easy to explore cities and historical sites without leaving the essentials behind. Top the look off with a chic floppy hat to keep your face a bit more protected during the day.
A nude coloured frame is great for adding a finishing touch to any outfit. A nude shade goes with everything and complements pale skin tones beautifully. They're a holiday must-have.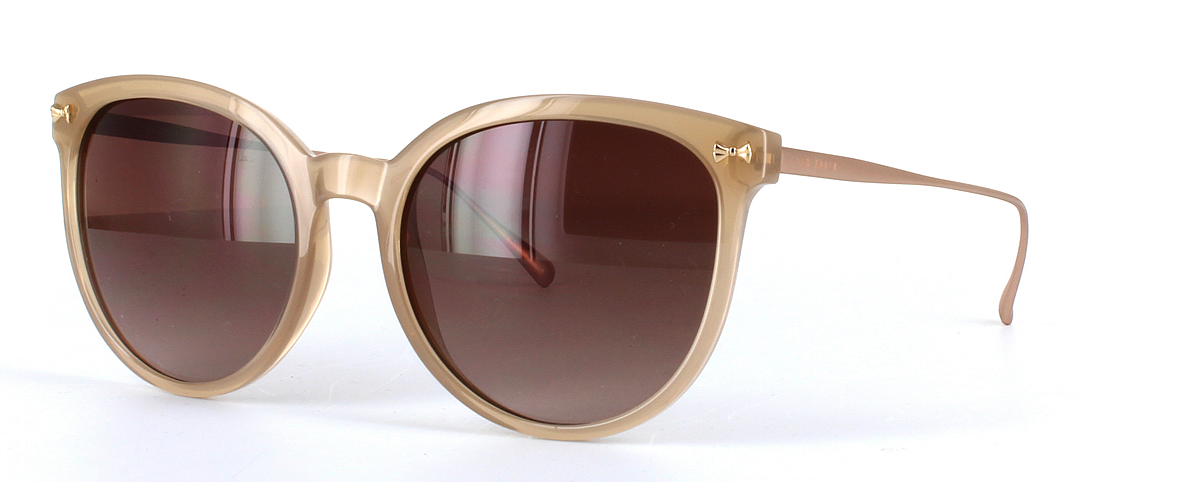 Ted Baker Maren

Take Me To The Beach
Outshine the sun with an adorable look that's both bright and nautical. A classic striped swimsuit is a great option for any holiday goer and provides extra coverage for hanging out on the beach. Sunshine yellow accessories are sure to get you in the summer spirit whether you're building sandcastles with the kids or just working on that golden glow. Grab a cute beach bag like this simple straw style for all the necessities and settle in for a long day of fun and relaxation.
With that bright yellow going on you might like to opt for a more toned down pair of shades. A frame in both black and tortoiseshell are great for throwing on with any outfit.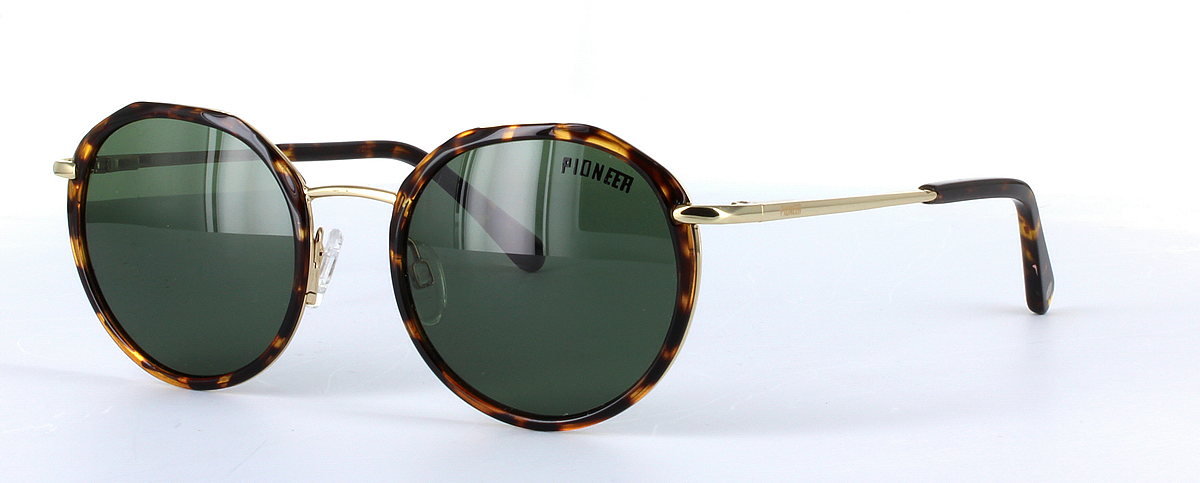 Hot Summer's Evening
When you're off to sample the local delicacies in the evening it's the perfect time to don a light long dress and chunky heels. Embroidery is back in a big way this summer and can be found in all the major retailers, so when better to hop on the trend than on holiday? Enhance the pretty colours of the embroidered flowers with matching accessories. A smart red bag and hippy-chic tasselled earrings tie this type of look together without looking too formal. Chunky heels are ideal for adding some height without compromising on comfort.
For those light summer evenings add sunglasses to keep your eyes safe from the sun. A cat eye shaped lens is timeless and works perfectly with more formal looks. A frame in black or brown would work well with most outfits, and the extra pointed temples give the a high-fashion edge.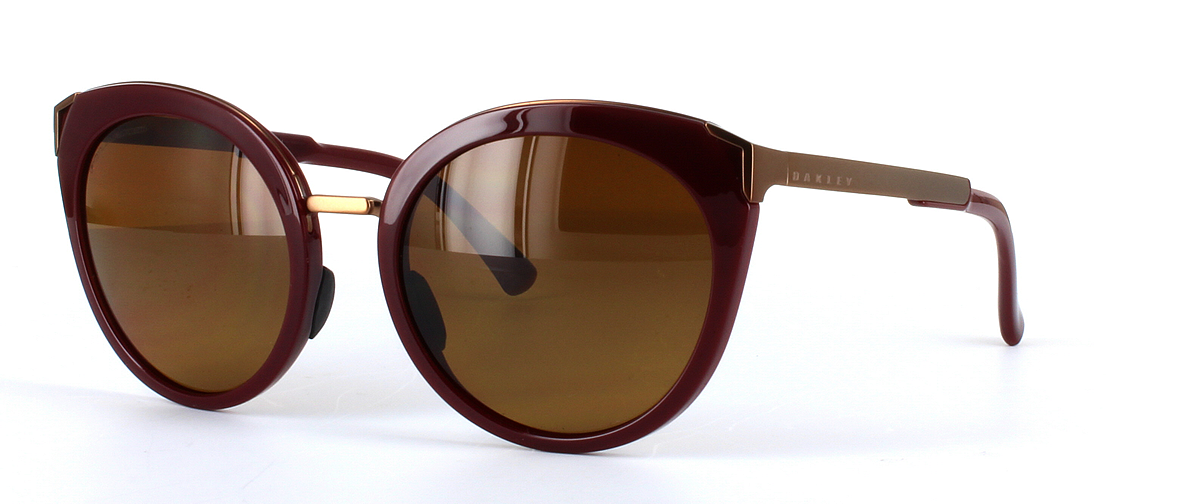 Oakley O9434