Timeless Trends & Vintage Vibes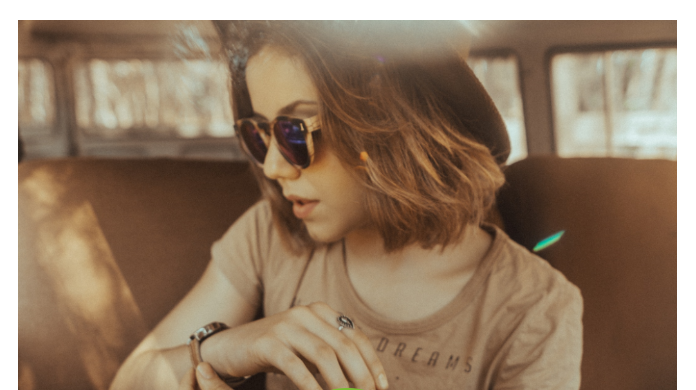 Vintage and retro fashion pieces make fab additions to your wardrobe, no matter what your style. Whether you're into the minimalist look, Parisian chic, biker vibes or effortless and laid back, vintage frames will take your look to the next level.
These timeless styles never lose their appeal and highlight a true fashion aficionado, so read on to find your vintage-style match.
50's Style

The most stand-out fashion icon of the '50s has to be Marilyn Monroe and her signature cat-eye frames. Marilyn has remained a fashion and pop culture icon to this day along with the classic cat-eye.
The pointed tips are subtle enough to be wearable every day but sassy enough to bring out your inner Marilyn. The cat-eye shape is great for adding some lift to your face and drawing attention to your cheekbones- perfect for showcasing that glistening highlight. Pair with some winged liner and a red lip for the classic '50s aesthetic.
60's Style

In the 60's the hottest glasses trends were chosen by the most iconic political figures like JFK and Malcolm X. Horn-rimmed frames combine acetate with sleek metal to create a chic design that is oh-so-retro. These frames were widely popular then and remain a fashion-conscious choice.
A top-heavy design won't dominate your face but will help to showcase your eyes. If you love to show off your perfectly groomed brows a horn-rimmed frame should be top of your list.
70's Style

When you think about '70s style, what comes to mind? Bell bottoms, peace signs and tie-dye? While there were many trends in the '70s that are still alive in pop culture today, the earthy colour scheme of mustard yellow, brown and muted greens embodies all of them.
The perfect frame for channelling those '70s vibes would be a frame of these colours while keeping the shape and design flattering and easily wearable. If you love to add some hippie chic touches to your look here and there, this type of frame would make the perfect finishing touch.
80's Style

The '80s were the era of the aviator. From Top Gun to Marty McFly to Michael Jackson aviators were everywhere and have become the symbol of the decade.
Aviator style frames are still popular with celebrities like Megan Fox and Shay Mitchell. Aviator style frames with prescription lenses are perfect for pulling off the geek-chic look with a retro twist, while the metallic frame isn't as dominating as a chunky acetate style. Aviator frames are ideal for bringing the '80s look to your everyday style.
90's Style

In the '90s, smaller was better. Everything from mobile phones to handbags to specs shrunk and the oversized aviators of the '80s were so last decade. Micro shades have made a comeback in recent seasons spotted on the likes of the Hadid sisters, Kendall Jenner and Rihanna to name a few.
Get in on the '90s throwback and if you want to rock even more of a throwback look, why not add some coloured lenses as a homage to NSYNC era Justin Timberlake!
Which of these stylish decades is your favourite?