UV: Stay Safe, Look Great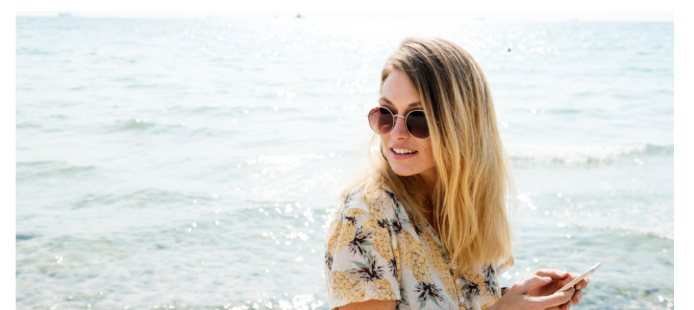 Long summer days spent at the beach, shopping around town or picnicking in the park are just some of the ways to enjoy the season. Even if you're not one to spend hours basking in the sun working up a tan, UV exposure is a serious risk to everyone.
UV protection is for more than exotic holidays and long tanning sessions, it's key to skin and eye health all year round, particularly in the sunnier months. Take a look below at the steps you can take to protect yourself from UV damage and enjoy this long hot summer.
Eyes
We all love to whip out our favourite shades in the summer months, they make the perfect functional-yet-chic accessory. But did you know your choice of shades has a big impact on your eye health and the health of the delicate skin around your eyes?
If you never go a day without eye cream or worry about crow's feet, your choice of shades should be a key component in your sun protection. When it comes to protecting your eyes it's the bigger the better for your shades. The larger the lens the better the protection, so go for frames like a wraparound style to guard against UV rays from all angles.
Skin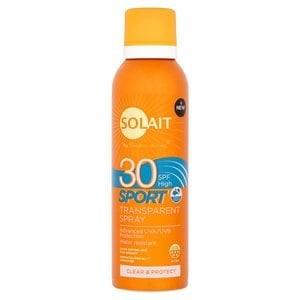 Solait Sport Clear Aerosol Spray 150ml
Applying sun lotion can be a chore and can leave you looking a bit paler thanks to that white residue. The Solait Sport Clear Aerosol Spray makes life easier as the 360° spray is easy to apply and goes on transparent- allowing your hard-earned glow to shine through.
Plus, the sport formula is sweat proof and water resistant so if you're getting in some cardio or splashing about at the beach, you're still protected.
Face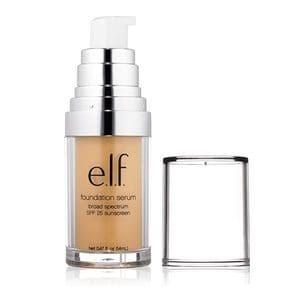 e.l.f. B Bare Foundation Serum SPF25
If you tend to wear foundation regularly, choosing one with an SPF is a great way to incorporate sun protection into your routine. Since sun exposure is damaging to skin year round it's also an easy way to protect your skin in the cooler months too.
The e.l.f. B Bare Foundation Serum offers an impressive SPF 25 protection without feeling heavy or clogging your pores. It's also infused with vitamin A, C, & E, grape seed oil, pomegranate oil, and goji berry to give your skin a boost- now that's multitasking!
Lips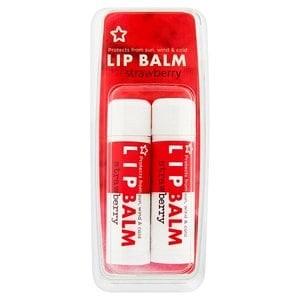 Superdrug Lip Balm Strawberry – Twin Pack
Your lips might not be the first thing you think of when it comes to sun protection, but it's not one to forget. Your lips are naturally sensitive and prone to becoming sore after excessive sun exposure.
The Superdrug Lip Balm keeps your lips soft and supple while providing SPF 15 protection. This handy twin pack is perfect for keeping one in your bag and one at your desk for kissable lips all year.
Hair & Scalp
This is another area of sun protection that's easy to forget but is worth remembering in the height of summer. If you have light, auburn or thin hair your scalp can be particularly exposed and prone to burning. Keep your head protected.
If you struggle with frizzy hair in the summer take a look at the Style Expertise Anti Frizz Serum which contains a UV absorber to help tame frizz and reduce sun damage.
What is your go-to sun protection routine?