Your Guide to Buying Sunglasses with Superdrug Glasses Online
by Emily Venables - 02/06/2020
Sunglasses are not just a summer wardrobe staple; the stylish accessory also plays a big part in keeping our eyes protected from the suns UV rays. If new shades are on your warm-weather wish list, you're in luck! Superdrug's Glasses Online have just launched their new and exclusive Pioneer sunglasses range and we're here to share everything you need to know about the collection, plus what to look out for when buying a new pair of sunglasses.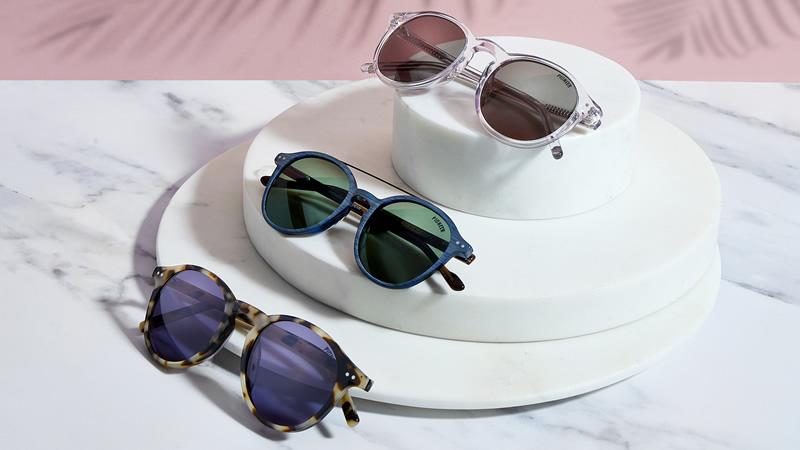 The Low-Down on Pioneer Sunglasses
Finding the perfect pair of sunnies can be a tricky task, there's so many things to consider, but Pioneer sunglasses have every aspect covered! Their super-stylish range, brilliant price point and prescription lens options mean that you can look your absolute best, while making your eye health a top priority this summer season.
The new range, available for both men and women, features a range of trend-led designs, in both prescription and non-prescription lenses, with the option of coloured tints too.
Before you go exploring the range, we have a few tips for you on how to choose the best sunglasses for you…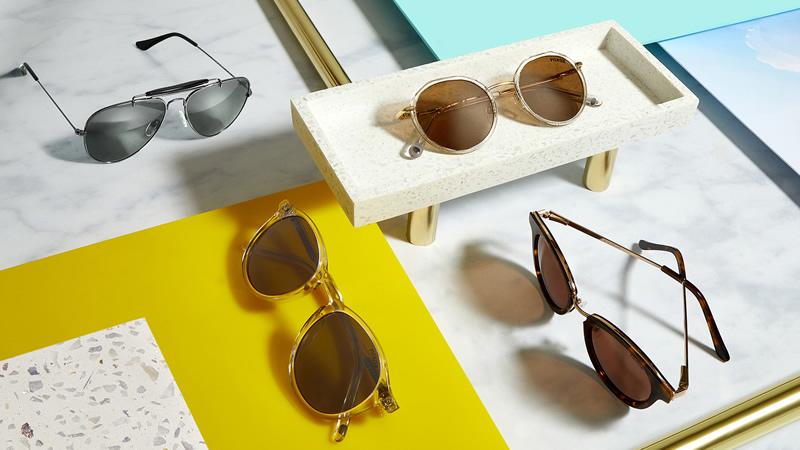 Know Your Lenses
All of our Pioneer sunglasses offer 100% UV protection, so we already have that covered for you! We also offer a number of different lenses, so you can choose the ones that suit your needs best.
Photochromic lenses
Photochromic is an optical lens that darkens on exposure to high-frequency light, most commonly UV (ultraviolet) light. When the lenses are not exposed to activating light, the lenses return to their original state.
Polarised lenses
Polarised lenses are the perfect choice if you are regularly affected by distorted vision caused by glare, for example, when driving or if you spend a lot of time near water. Polarised lenses have a special filter that blocks intense light caused by glare, removing any feeling of discomfort, and improving your vision.
Coloured tinted lenses
Pioneer's sunglasses are available in a variety of tinted lens options including green, grey, or brown. These darker coloured lenses are ideal for when you're out in the sunshine as they mute brightness, without compromising on clarity. They're dark enough to provide partial protection from glare but are still light enough to ensure you can see what you're doing!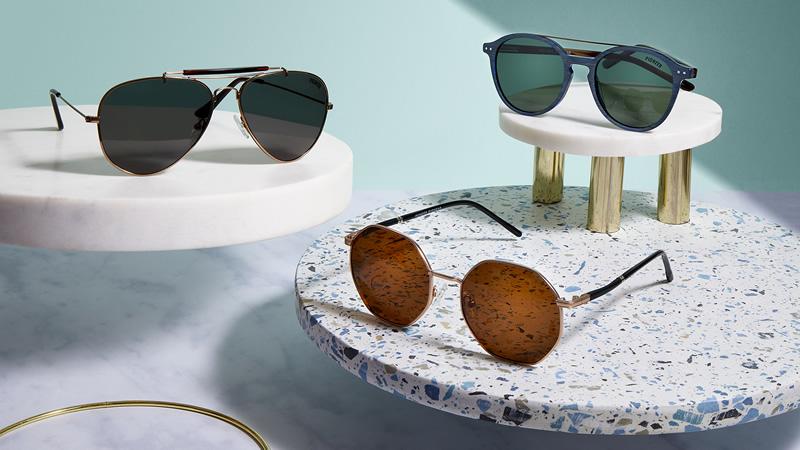 Shop for Your Face Shape
When selecting sunglasses, it is important that you love how they look on your face, but they also need to sit comfortably close to your face and completely cover your eyes.
If you're unsure of which sunglasses may suit you, our article 'Which glasses suit my face shape' will help you find the perfect style.
Once you have decided which style you want to go for, you can also 'try on' as many of our Pioneer Glasses online with our Virtual Mirror, making shopping for glasses online a breeze!