Get new lenses in your own frames today with Superdrug Glasses Online...
Prices start from £40 including single vision lenses and scratch resistant coating!


1.
Select your frame type below.
2.
Choose your lens pack & add any tints or coatings.
3.
Pay using our secure checkout & receive email instructions on sending your glasses in to us.
Choose your frame type: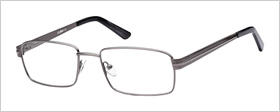 Fully Rimmed Glasses
From only £40
SELECT
Semi Rimmed Glasses
From only £55
SELECT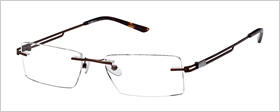 Rimless Glasses
From only £70
SELECT
Please see below for further pricing on extras.
Examples shown based on a full rimmed frame. Prices for extras shown are the same for all types.
| | | | |
| --- | --- | --- | --- |
| Prices for new set of lenses into your own fully rimmed frames | Single Vision | Bifocal | Varifocal |
| BRONZE package: Standard lens / hard case / cleaning cloth / hard coating | £40.00 | £60.00 | £95.00 |
| SILVER package: Standard lens / hard case / cleaning cloth / hard coating / anti reflective coating / UV filter coating | +£12.00 | +£12.00 | +£12.00 |
| GOLD package: 1.6 thin index lens / hard case / cleaning cloth / hard coating / anti reflective coating / UV filter coating. Recommended for prescriptions stronger than + or - 3.00 | +£40.00 | +£40.00 | +£40.00 |
| GOLD + package: 1.67 Ultra thin index lens / hard case / cleaning cloth / hard coating / anti reflective coating / UV filter coating. Recommended for prescriptions stronger than + or - 4.00 | +£60.00 | +£60.00 | +£60.00 |
| PLATINUM package: 1.74 Ultra ultra thin index lens / hard case / cleaning cloth / hard coating / anti reflective coating / UV filter coating. Recommended for prescriptions stronger than + or - 6.00 | +£80.00 | +£80.00 | +£80.00 |
| PHOTOCHROMIC/LIGHT REACTING LENSES | +£35.00 | +£35.00 | +£35.00 |
| POLARIZED LENSES | +£35.00 | +£35.00 | +£35.00 |
| PERMANENT TINT - (BROWN/GREEN/GREY) | +£10.00 | +£10.00 | +£10.00 |
100% Satisfaction Guaranteed - 14 Days Free Returns
Our mission is to be our customer's favourite, up to the minute health and beauty retailer, loved for our value, choice, friendliness and fun. So, buy your prescription eyewear with Superdrug Glasses Online and you'll be able to try on the latest on-trend looks with our virtual mirror, customise your lenses for optimum vision and rock some serious confidence knowing you've got great quality glasses at a brilliant price. Glasses2you