Our Virtual Mirror
So, you have found a frame you like the look of but you're wondering if it will suit you – fear not! With our virtual mirror you can try glasses on online to quickly see if a frame suits you or not.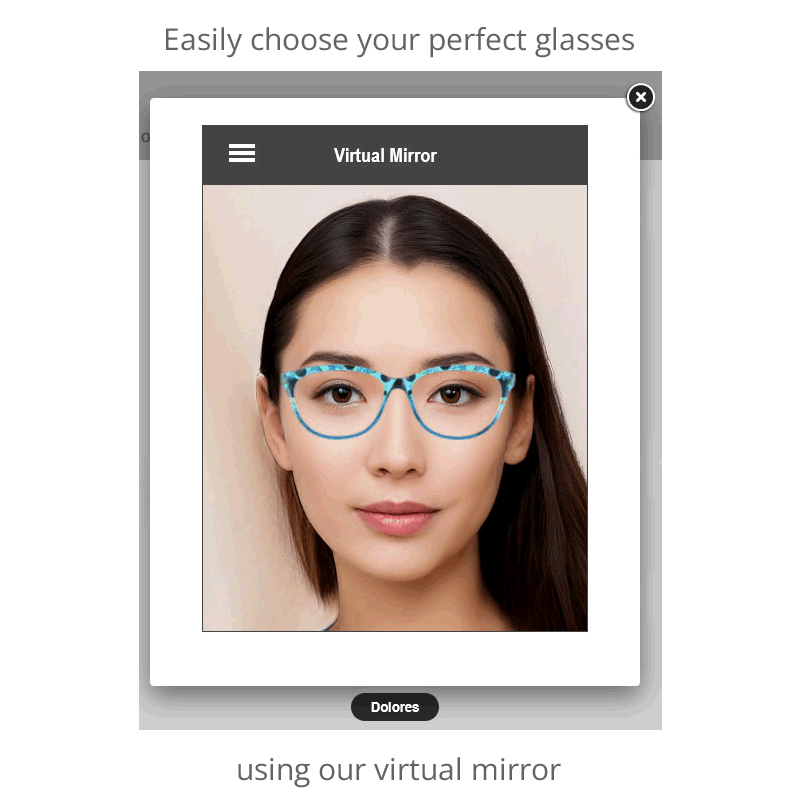 How to use our Virtual Mirror
Simply click the 'Try in Mirror' link under any product image to call the mirror into view.
You can use the pre-loaded model for a quick look at how the frame looks on a face in general. Or, you can just as quickly and easily upload a portrait style selfie to see frames on your own beautiful face.
You can also choose a photo you already have on your computer. Simply find a suitable one and crop it using something like Microsoft paint to grab the part of the image you need.
Our mirror will automatically detect your eyes and place frames in the correct place on your photo.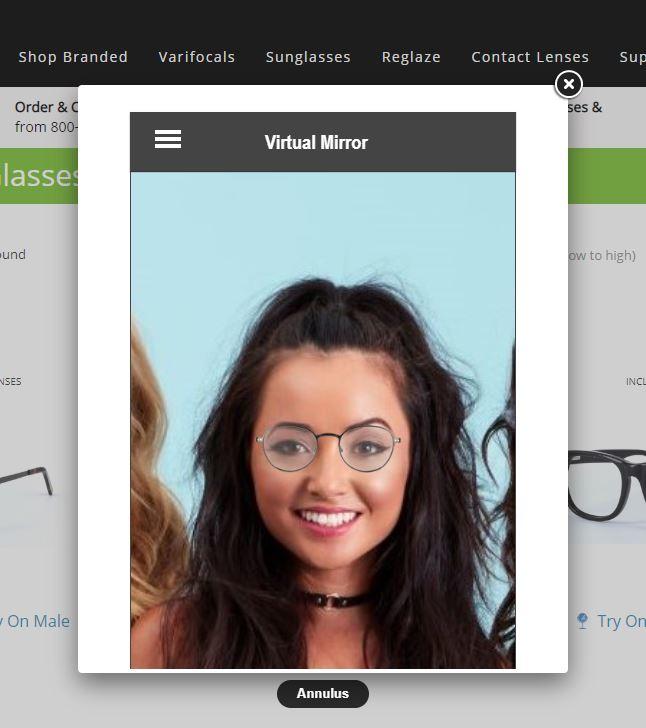 You can save any images you like the look of using the mirror menu, so you can use it to compare other frames later in your session or create a shortlist of frames you like. On your shortlist page you'll be able to call the mirror up with your face loaded for easy comparison to make your final decision on which frame suits you best.
Once your session is complete, your photo will automatically be deleted.
TOP TIP: Once you've taken a selfie or found a well lit, portrait style head and shoulders photo ideal for using on the mirror, save it to your desktop for future visits to the site.
Have fun!